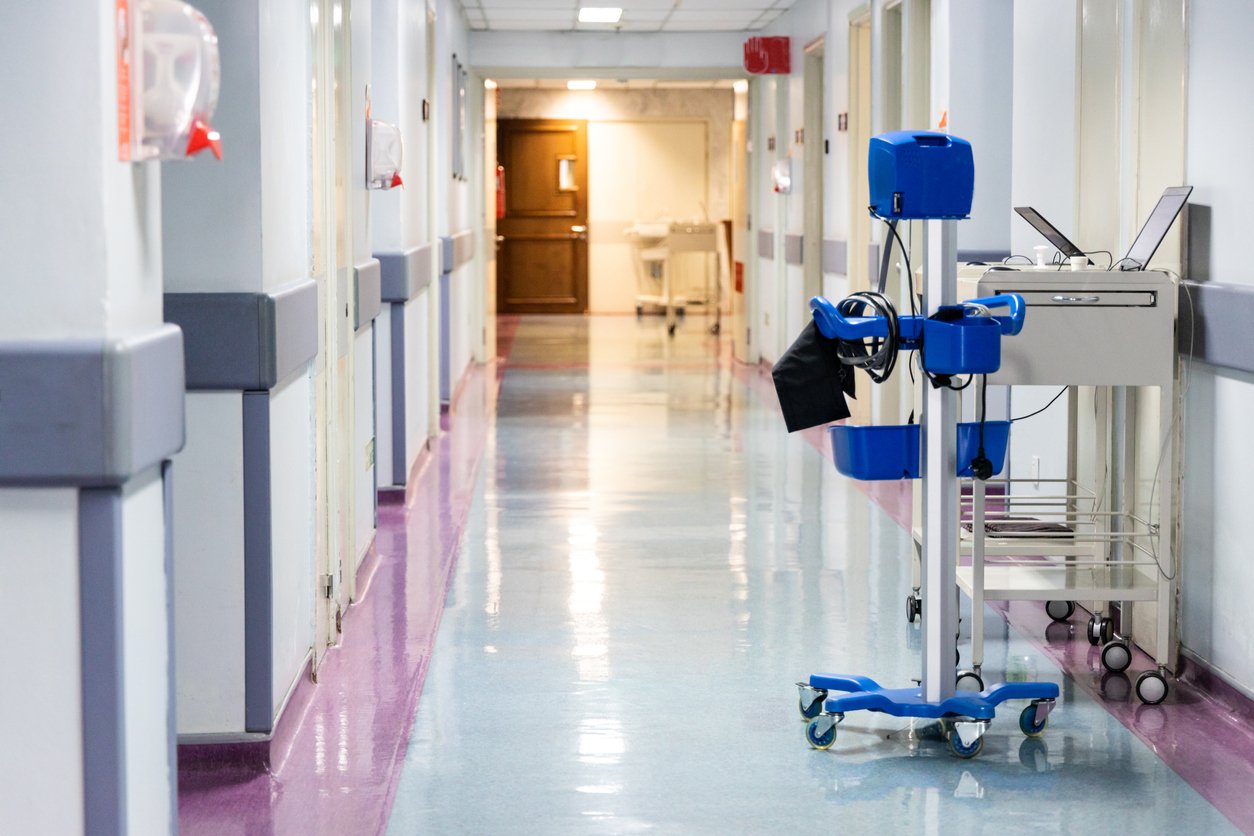 Changes in the way we learn, take care of others, and problem-solve have resulted in demand for more flexible tech at school and work. Computers on wheels (COWs) accomplish just that.
To the uninitiated, computers on wheels are desktops or laptops situated on a powered mobile cart.
Computers on wheels enable professionals in various industries to expand their services, improve patient experiences and outcomes, increase revenue, and transform learning experiences.
Here's how they can become a viable solution for profitability and efficiency in your office or school!


Advantages of Computers on Wheels for Schools, Healthcare, & More
Computers on wheels provide wide-ranging benefits. These include the following:
Minimized technology costs
Easy customization and personalization
Reduced reliance on paper records that are difficult to store and trace
Ability to conserve limited desk space

Features of Computers On Wheels
Today's computers on wheels can go beyond what you remember seeing in your high school tech ed class. Their distinguishing features can include:
High portability
Unmatched durability and ease of maintenance
User-friendly ergonomic monitor arm
Ergonomic keyboard and mouse to facilitate ease of use for anyone
Mobile carts with locking cabinets keep sensitive information (think HIPAA) locked down
With a mobile computer cart, you can move around quickly, maximize space, and reduce the need for excellent computers, making them a potentially excellent investment at your building.

Improving Lives with Computers on Wheels
Feature-rich computers on wheels are becoming increasingly prevalent in the education sector. Similarly, they're revolutionizing the health, business, and manufacturing sectors.
Let's see how various sectors can leverage computers on wheels:
Schools & Universities
Computers on wheels for schools are a valuable classroom asset. Both teachers and students leverage COWs in the following ways:
Streamlining information handling — replacing paper documents, books, and files, easing information storage, and speeding up access
Integrating varied media into lessons, helping you demonstrate concepts more easily
Incorporating media into school concerts & other events
Presentations for school board meetings
Showcasing student work at open houses, etc.
Facilitating digital learning for students with disabilities

Libraries
On top of revolutionizing inventory management, COWs have transformed the management of library services. For instance, COWs aid in specialized tasks like:
Digitizing books to create an e-library
Scanning maps or documents into a digital format
Integrating multimedia presentations

Hospitals
Medical computers on wheels are saving lives! In the present-day world, COWs are essential to hospitals. They handle a variety of critical tasks:
Storing patient information
Tracking financial data
Managing inventory
Have you ever had a face-to-face patient meeting, then forgotten critical details during your 10-minute trip back to your workstation? Computers on wheels help doctors and other health care professionals handle data entry and other administrative tasks quickly, allowing them more time to focus on the patient's needs.

Manufacturing Industries
Computers on wheels have streamlined manufacturing, boosting productivity and efficiency while lowering overhead costs. These computers allow employees to access electronic work instructions on manufacturing lines without leaving their stations.
Thanks to computers on wheels, engineers have a means of instant, two-way communication and seeing logs of every procedure executed.

Information Technology
Computers on wheels are also a boon for IT. They facilitate seamless computer upgrades and improve service delivery in the IT sector. For instance;
You can manage computers on wheels remotely, saving on time and resources.
IT crash cart computers on wheels can get computers back up and running quickly.

How to Milk Your COW for Maximum ROI
Computers on wheels offer an efficient solution that saves time and resources while increasing efficiency in schools, manufacturing industries, and other businesses. Many of the benefits and uses of a medical COW are being adapted for other industries and needs.
Do you have a custom need for a portable computer cart? Visit our COW page to get more information, whether you're in health care or another industry: