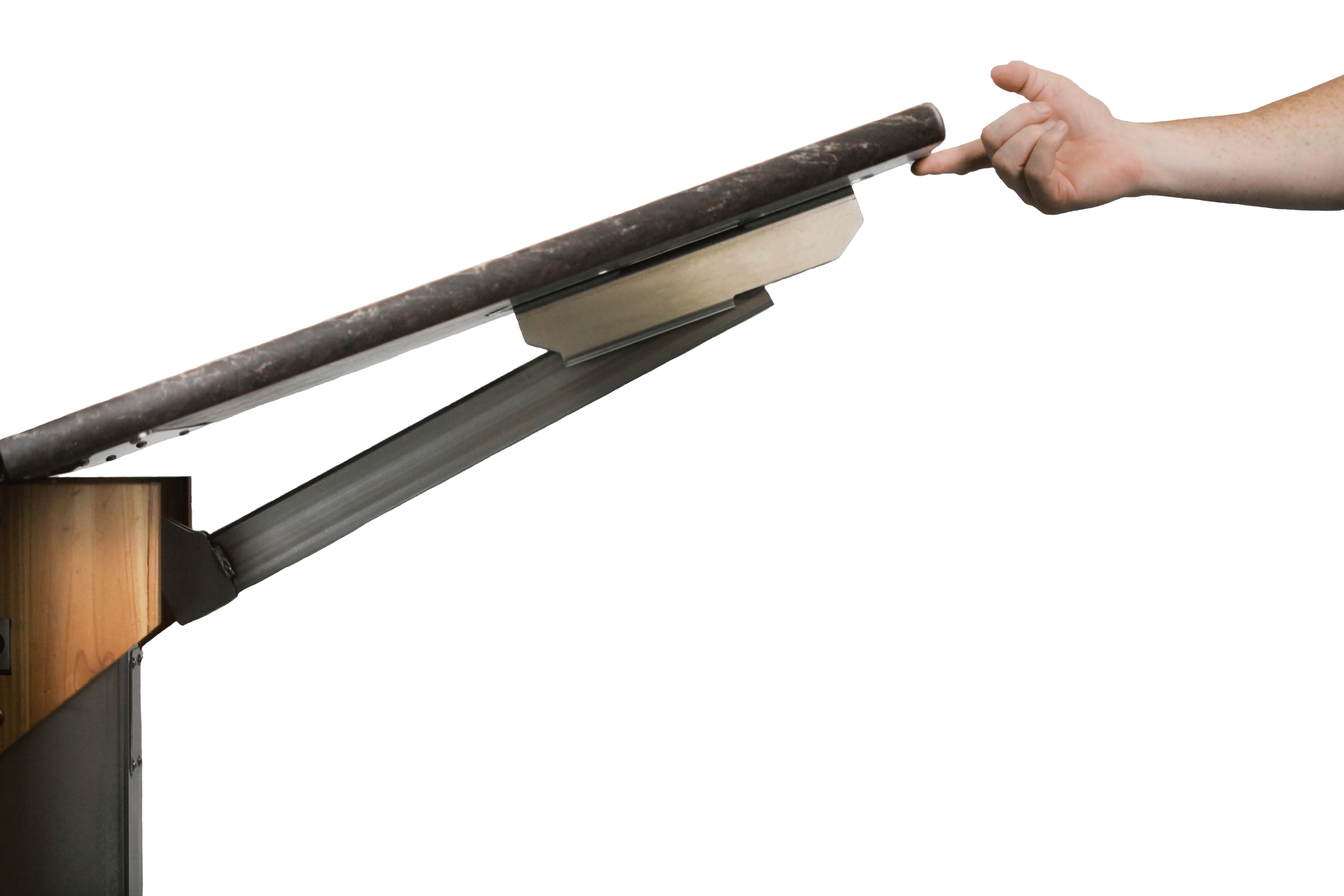 A busy restaurant with every table full and each bar stool occupied is a restaurant owner's dream. However, a full house comes with a significant risk of injury to staff and patrons.
Imagine this: A waiter fills a large drink order from the bar. They carefully balance the tray of drinks with one hand as they start toward a table of expectant patrons. Working quickly, the waiter attempts to lift the pass-through with their free hand but has difficulty lifting the 45-pound countertop. While straining to lift with one hand, the waiter loses control of the carefully balanced tray of drinks.
The mix of broken glass and liquid on the floor creates a significant safety hazard and takes a bite out of the restaurant's profits.