While not always visible to the naked eye, custom heavy-duty hinges are hard at work in various industries every day.
The medical industry, the food and beverage industry, and farming are only some areas where heavy-duty hinges are necessary. They make various processes go smoothly and cut down on effort from the professionals, which can be better used elsewhere.


7 Industries Where Heavy-Duty Hinges Thrive
Heavy-duty hinges can be found in nearly every industry, from the manufacturing floor to restaurants, to even the battlefield. Custom heavy-duty hinges and their features are specific to the job and benefits can change dramatically throughout each industry. There are seven industries in particular where custom heavy-duty hinges thrive:
Manufacturing
Food and Beverage
Medical Equipment
Industrial
Farming
Military Equipment
Hospitality
Let's dive into the seven industries:
Manufacturing
Concealed hinges are important in the production of commercial refrigerators or in security doors, which need to be less visible. These hinges are hidden when the door is closed, preventing any interference with design or the potential to draw unwanted attention to a secure entrance. The concealed hinge design is a selling point for many customers.
Many other products rely on custom heavy-duty hinges to provide reliable performance. Some cryogenic freezers, for example, require pivot hinges with some adjustments to handle the door's weight.
2. Food and Beverage:
Food prep areas and kitchens (both indoor and outdoor) have specific needs for counters, workspaces and various appliances needed for food storage. These needs translate to various weight requirements and considerations for motion control.
When it comes to BBQ, grill and smoker hinges require different features depending on the desires of the customer. Motion control and counterbalance hinges protect a heavy lid from slamming shut unexpectedly.
Weber Knapp's Smokin' Ugly product line uses the company's proprietary hinge technology. Spring-assisted hinges are provided with the Smokin' Ugly drum smoker kit, which will ensure the lid will close smoothly after you find the right barrel to become your backyard smoker.



3. Medical
Equipment
Medical devices, including centrifuges for example, require hinges that reduce strain while providing precision control of the lid. This makes the counterbalance hinges an ideal solution to avoid problems.



4. Industrial
Heavy machinery with equally heavy doors is common on industrial sites worldwide.
Counterbalance hinges are commonly used in industrial equipment, allowing workers to open and close doors on the equipment with ease, regardless of the weight of the door.


5. Farming
Farm equipment is another example of heavy machinery that requires a door to open without thinking about it. Counterbalance and motion control hinges come in handy to reduce the energy the busy farmer spends on opening doors and improve safety.
.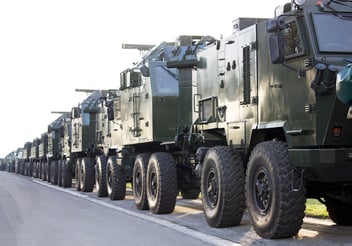 6. Military Equipment
Military vehicles are constructed to withstand enemy fire. The hatch on an armored vehicle must be as solid as the rest of the vehicle.
This is where counterbalance hinges come into play. They balance the lid's weight against gravity's downward force allowing for easier egress.


7. Hospitality
Many features in a home or an environment that serves a regular flow of guests require a hinge made to withstand a lot of use. Pivot hinges are a good example of this, as they are usually installed on cabinets or a feature that opens and closes regularly.
Gates in a medical facility also utilize hinges like a gate lift assist, which counterbalances the weight of the gate to prevent it from falling on the individual passing through while allowing it to be moved with little effort.


How to Integrate Custom Heavy Duty Hinges and Motion Control Solutions
A custom hinge manufacturer can be helpful to provide hinge solutions to help ease the daily grind. However, to craft the ideal hinge to solve a custom problem, an idea of the parameters for the hinge will be necessary.
Here are some of the potential questions to answer when gathering information for the custom hinge manufacturer:
---
Creating a Checklist of Needs:
What is the specific Use Case for this hinge?
Where will the hinge be located (i.e. on a grill outdoors or a kitchen cabinet indoors, at a medical facility with high traffic use, etc…)?
Will the hinge be concealed?
What are the environmental concerns (heat, cold, etc…)?
What features are you looking for?
Do you need to mitigate weight, or have specialized hinge-motion?
What is the expected cycle life?
What are the safety requirements for this hinge?
Now that you have a checklist in hand and an idea of the information the engineering team will need to produce the hinge for your product, it's time to reach out to the experts.
The right hinge might be a counterbalance hinge, spring-assisted, a gate lift assist, or a concealed hinge.
The best way to know for sure is to reach out to expert engineers at an experienced corporation who specializes in designing a hinge to solve a problem.