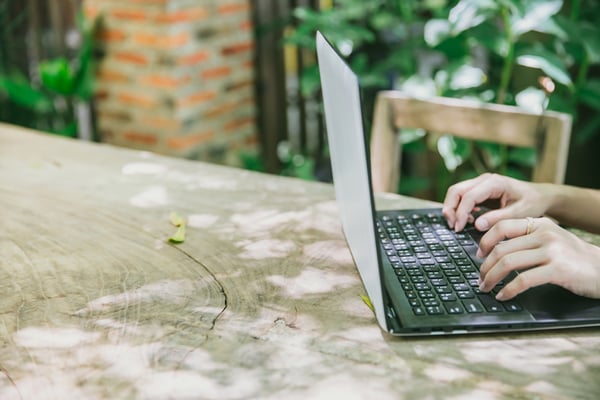 With the entire millennial generation now in the workforce, the modern office is changing. "Wellness" and "mobility" have new meanings. Workers' expectations are evolving, especially in light of the increased remote work movement after the COVID-19 pandemic.
Wellness is what forward-thinking employers want their employees to maintain. Mobility is what employees -- in particular younger ones -- are looking for.
Fortunately, mobility and wellness work together to create happier, more productive teams. "Mobility" is a vague term, so let's look at how ergonomic office solutions and innovative workstation setups boost employee happiness and productivity.


Why Ergonomic Office Solutions Matter to Your Team
In terms of an ergonomic workstation setup, "mobility" basically means not being slouched over a desk for 40 hours a week. A mobile workforce can keep the blood and creativity flowing with options ranging from sit-stand desk mechanisms all the way to off-site working options.
Mobile employees aren't lazy or lacking focus. Sometimes, quite the opposite. Increased mobility at work:
Improves collaboration
Raises well-being
Boosts morale
Allows for more flexibility
Innovations like ergonomic workstations help give employees the mobility they desire. It also provides an environment that reduces physical and mental problems such as:
Eyestrain
Neck pain
Carpal tunnel syndrome
Sciatica
Rotator cuff injury
Lack of energy
That brings us to the more practical reason companies are moving toward ergonomic office mobility -- Occupational Safety and Health Administration (OSHA) standards.
These regulations aren't just for factories. They're also meant to protect employees from musculoskeletal disorders, such as carpal tunnel syndrome. State regulations can be even tougher than federal rules.
For all the reasons above, it's simple ROI to seek out any innovative ergonomic solutions that might help your team. These are the things young job-seekers look for in a company. And they're the kind of perks that keep good talent around for years to come.


Integrate Ergonomics to Your Workplace Setup
Download our free guide to learn how easy it really is!
Examples of Innovative Ergonomic Solutions
Much of what modern employees do requires a workstation and a computer, so it's at the workstation that office ergonomic innovations are most useful. Here's a quick tour of a workstation that will help attract and keep employees by giving them the mobility they want and making their lives happier and healthier.


1. Sitting -- or Standing -- at a Height-Adjustable Desk
Once upon a time, it was one person, one desk. Now several people might use the same workstation throughout the workday.
Given that not everyone's the same size, not everyone is going to have a comfortable experience -- unless you think ergonomically.
An adjustable-height desk does exactly what it says it does -- adjust to make people of different heights comfortable. And, even if one person uses the desk all the time, he can alter the height throughout the day to relieve back and neck pressure. Paired with a height-adjustable office chair, and the workstation is optimized for almost all users.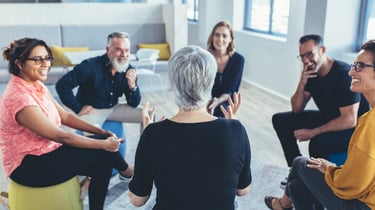 2. Open Plans & Communal Spaces
Innovative ergonomic solutions often play a role in new office construction and remodeling. Many companies are looking for a more communal space that gives employees flexibility.
Some offices don't even have assigned seating. Instead, you see little pods workers can slide into, USB ports everywhere, and other user-friendly perks.
These open spaces not only allow individuals to find their own comfort level, they also allow teammates to bounce ideas off each other more quickly. A team that feels more creative and energized is more likely to produce good work.


3. Taking Your Work to the Lounge (or Outside!)
In other places, employers are not tied to a desk at all. Instead, they can move from space to space without getting in a rut or straining their back from failure to change their posture all day.
Traditional setups are being replaced by lounges and central cafés. Wellness rooms are also growing in popularity: from one room per 251 U.S. workers in 2016 to one room per 198 in 2017. When the weather allows it, taking the laptop to a bench outdoors is another great option for quiet time.
The ability to decompress away from a more stressful, louder room may be all an employee needs to regain focus.
While these might seem like goof-off opportunities, remember that everyone works differently. Many workers actually benefit from this flexibility, and accountability from management and peers should keep those spaces from becoming distracting.
How to Get the Most out of an Office Space
Young employees value mobility, and there are many ways to give them what they want. You don't have to be a tech giant like Google or Apple to have a fun, comfortable office. Just start with the small stuff.
Ergonomic office furniture & products are a great start:
Sit-stand desk mechanisms
Adjustable monitor arms
Ergonomic keyboard trays
Ergonomic mouse trays
Ergonomic chairs
An investment of a few thousand can mean an ROI of longer employee tenures and many, many hours of increased productivity.
Interested in learning more about ergonomic equipment? You might want to check out the guide below:
Editor's Note: This article was originally published on 12/11/2019, and was recently updated to reflect industry trends