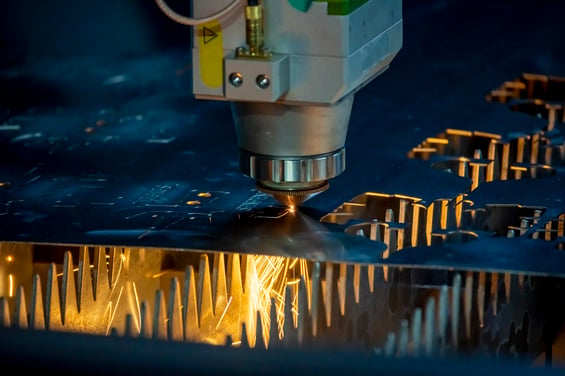 Thanks to the growing advancements and popularity of CNC machining, today's manufacturing process has become more streamlined and efficient than ever.
Despite the growing popularity, not everyone understands CNC machining capabilities, nor are consumers often aware that an industrial hinge manufacturer can be an asset for these types of services.
The Weber Knapp Machining Capabilities Guide not only provides a look at these topics but also gives you an idea of the benefits of outsourcing your machining needs.
Relationships with an Industrial Hinge Manufacturer Bring Returns
Saving time and getting quality work is essential when it comes to production.
The ability to outsource various work to Weber Knapp means streamlining the production process at your own facility to prioritize other tasks and components.
While Weber Knapp is an industrial hinge manufacturer, whose products are versatile enough for use in a variety of industries, the facility is also capable of handling other projects. In the past, companies have entrusted laser-cut draft tap handles, custom turnings, and furniture components - as well as countless other projects - to Weber Knapp.
But what is the CNC process and how can outsourcing your needs to Weber Knapp help your business?
CNC Machining Processes Explained
Weber Knapp offers four main types of CNC processes:
CNC Press Brakes
CNC Laser Cutting Machines
CNC Routing Services
CNC Turning Machines
This guide will give you an idea of the purpose of each process, plus offer additional resources for each.
Interactive Question Cards Provide Immediate Answers
"Have questions about CNC machining? Weber Knapp's Machining Capabilities Guide offers answers to several questions in an interactive format.
The questions are located on cards on the page. When clicked, the answer is shown.
These questions address common needs or the cost of outsourcing.
One example is as follows:
QUESTION: What Does Weber Knapp use its CNC Machines For?
ANSWER: We employ our machining capabilities to a variety of industries, including ergonomics, medical, outdoor/kitchen, hospitality, and industrial hinges.
This page also includes additional resources, which include a link to the Vectis DYO app and videos and blogs for those who want more detailed information.