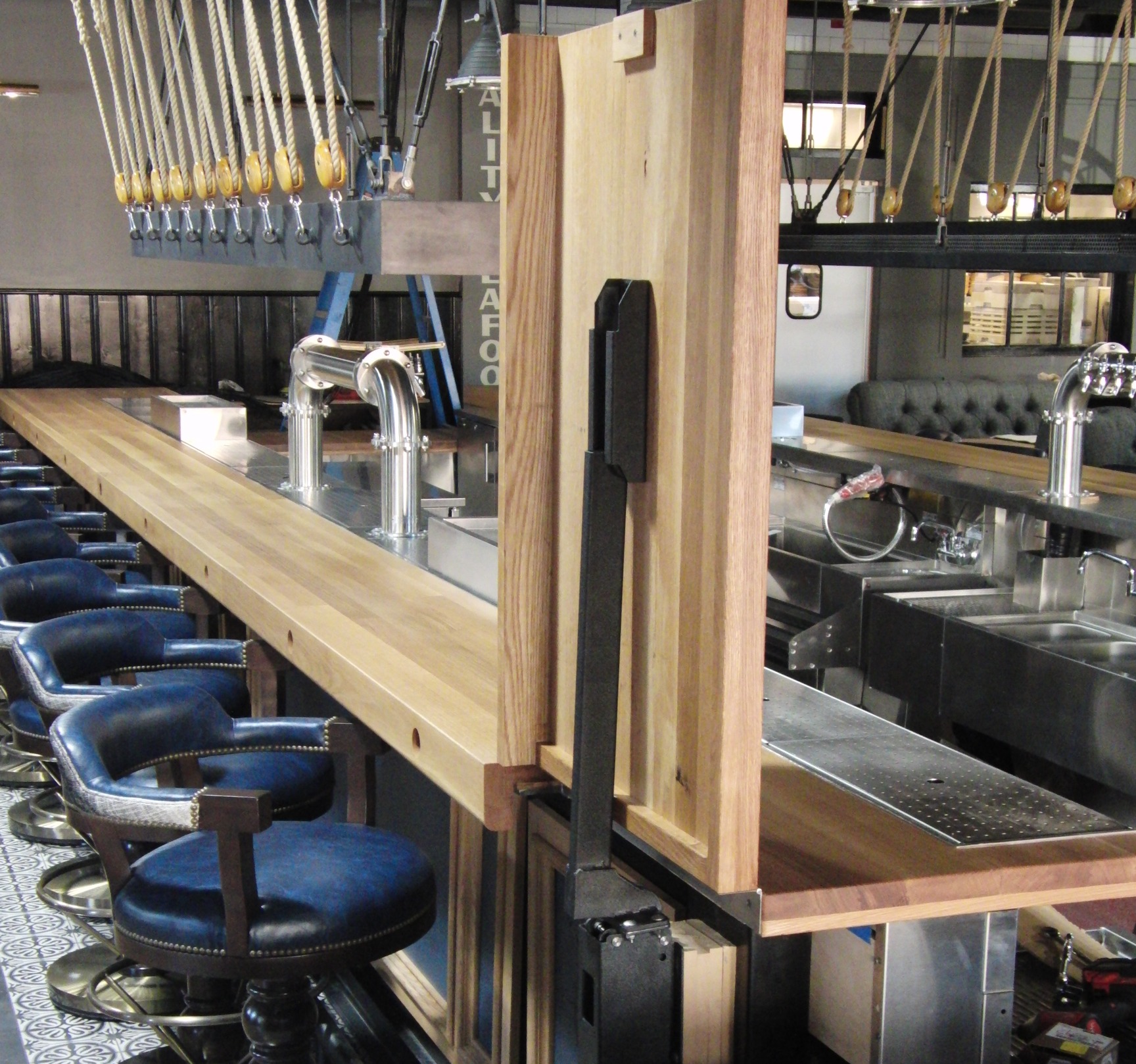 Motion control has made a lot of tasks easier in a number of industries. New products incorporate counterbalance or spring-assist hinges to provide a new, improved solution to an old or long-standing problem. Weber Knapp offers a series of case studies to provide you with a better idea of the potential solutions to any hinge-related problems you may encounter.
From Kitchen to Industrial Facility
Whether it is concealed hinges in the kitchen or in an environmental test chamber in a facility, motion control helps reduce the risk of injury to those who regularly open the refrigerator or the test chamber lid.
Sub-Zero, a Madison, Wis.-based company, needed a hinge to support a bigger door for a refrigerator model introduced in 2004. The hinge had to support 143 pounds of weight distributed across a 36-inch wide door. Not only was Weber Knapp able to meet the criteria, but they also provided a hidden hinge that reduces door sag and withstands twice the expected test cycles for a refrigerator hinge lifespan (300,000, compared to the standard 150,000).
For Bemco, Inc., a respected manufacturer of high-end environmental chambers, the challenge was safety and reliability for those operating a lid that was 150-pounds or more. Weber Knapp provided a solution with its Vectis hinge line, which can be customized to fit the specific criteria for your project.
In the Home or Your Business
Murphy Beds provide greater space in a room, and Weber Knapp hinges go a long way toward helping counterbalance the weight of the bed to allow for easy storage.
Artone Manufacturing LLC was inspired to introduce a Murphy bed that incorporates a desk into the headboard at the Boutique Design New York trade show in 2018. Through their partnership with Weber Knapp, this idea came to life and not only provided a desk that uses counterbalance hinges to provide a surface that can be adjusted to the right position and also back support mechanisms that could be pulled into place to provide a more secure seating arrangement.
Restaurants need a lift gate assist to reduce the risk of injury.
King's Fish House wanted to keep their servers busy serving seafood and not have them suffering from repetitive stress injuries. The lift gate assist was crucial to the restaurant's day-to-day operation, allowing servers an easy way to move through the pass-through countertops while balancing a customer's order.
Learn More about how Weber Knapp can Help You
Weber Knapp engineers can help you determine the best starting point for your motion control needs. Talk to an expert about the criteria, or check out the Vectis DYO app.