If you've been following our blog you're already familiar with Vectis™ Springloaded Counterbalanced Hinges and what they can offer but, maybe you still aren't sure what applications they can really be used for or, maybe you're just landing on our website and getting to know Vectis™. So, in the spirit of sharing our counterbalance knowledge, we've tasked our very creative Design Engineers with imagining an application using Vectis™ Hinges and bringing that application to "life" in order to show you some of the countless applications these counterbalance hinges can be used on. Following you'll find four applications that are perfect for Vectis™ hinges as imagined by our engineering thinkers, dreamers, and inventors:

The Dresser with a Hidden Surprise


This dresser, originally imagined for use in hotels or hospital rooms, could also find its way into residential usage and even has potential for outdoor uses. Its hidden treasure – a flat screen TV mounted to the lid! Using two Vectis™ V0600 Hinges to counterbalance the lid, the TV is easily lifted into position and can hold at any angle. The dresser is aesthetically pleasing when the lid is closed and the TV is in the stored position. The bonus feature is found in the anti-theft frame and safety screws holding the flat screen in place. The safety features make it an ideal option for the hospitality and medical industries.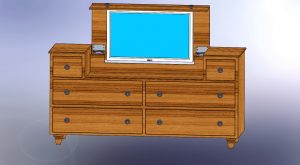 The Push Cart/Mobile Work Bench with Extra Storage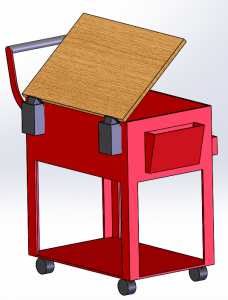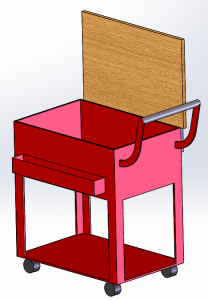 This metal utility cart - complete with a 1" wooden work bench lid - utilizes two V0200 hinges. It features a 90 degree open stop angle and will be balanced between 0 degrees and 60 degrees. The bonus this cart brings is the extra storage area concealed under the wooden work bench lid! Imagine the possibilities that this type of application could be used for. With a few modifications, this cart could be used for just about anything and no matter what material your lid is made from the Vectis™ hinges will lift and hold the lid where you put it.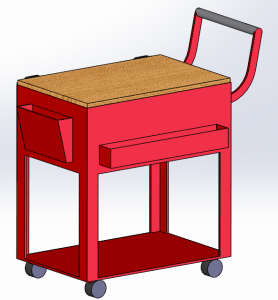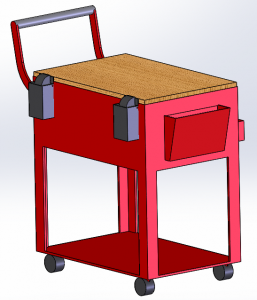 A Drawbridge fit for a King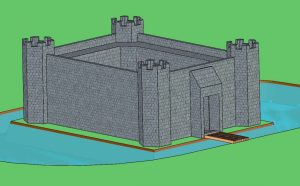 Imagine, you're the King of the castle, but you're short on staff and you have to allocate too many people to opening and closing the drawbridge because it's so very heavy. On top of your staffing problem, you discover the chains and counterweights required to open and close it are considered an OSHA hazard! The only thing to do is consult the court counselor with your concerns. The counselor reports that thanks to a recent visit from your troubadours and minstrels who sang the praises of a new piece of design software, he has the perfect solution for you – Vectis™! Using the Vectis™ DYO app, you're able to enter the required information and discover that it would take over 850 standard V1800 hinges to provide the safety and easy you need to open that drawbridge, but you know that one quick phone call to Vectis™ will connect you with the help you need to find the right solution for your projects requirements! The engineers at Vectis™ determine that your drawbridge problem can easily be solved with a Vectis™ Custom application! Vectis™ Custom can provided you the controlled actuation of your load and now, your people and your investment are protected! So lean back in your thrown and enjoy being King!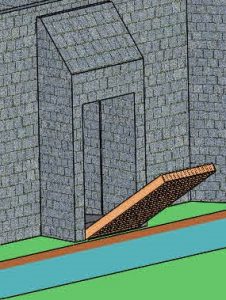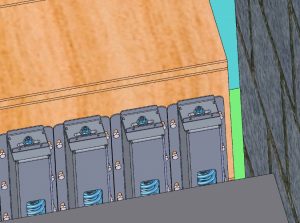 As you can see, Vectis™ Counterbalance Hinges can tackle projects big and small, or anywhere in between! Do you have a project that could benefit from Vectis™? We'd love to talk to you about it! Give us a call and let's talk about how Vectis™ or Vectis™ Custom can enhance your project!


Leila Bell

Business Development Manager

And

Special Thanks To:

Jeremy Redlecki

Design Engineering Manager

And

The Design Engineering Team

Weber Knapp Company