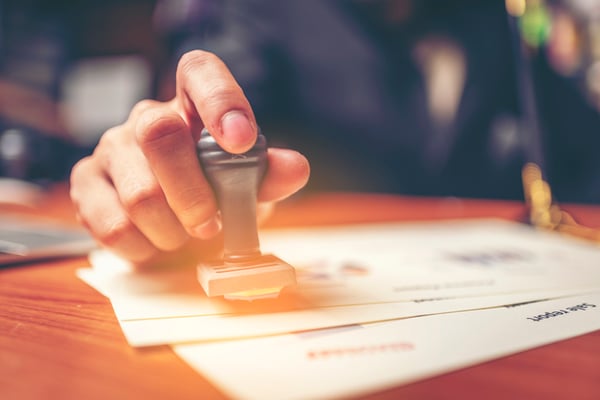 Distributors and dealers of ergonomic products and office furniture often look for proof that what they buy backs up its claims. They want their own customers to have that level of trust, too.
One of the ways they receive that assurance is BIFMA compliance. Buying compliant furniture means getting a product that stands up to workplace conditions while helping employees do their jobs more effectively.
What goes into ANSI/BIFMA standards? More than you probably realize.


Defining ANSI/BIFMA Compliant Furniture
BIFMA is the Business and Institutional Furniture Manufacturer's Association. The mission of this nonprofit organization is to create voluntary standards that promote safe working environments. Since its inception, BIFMA has become the industry leader in developing standards that ensure product performance and buyer confidence. Products with BIFMA recognition have clout because they tend to offer outstanding:
Durability

Safety

Sustainability
Where does the "ANSI" part come in? BIFMA operates under the auspices of ANSI, the American National Standards Institute. This organization designs standards that enhance the quality of American life and foster competition among American manufacturers. There are over 1,200 ANSI standards in place to protect consumers, employees, and business owners. The highest-quality office furniture products are tested by independent laboratories around the world -- all to ANSI/BIFMA performance standards.


What Does the ANSI/BIFMA Compliance Process Look Like?
To determine if office furniture meets the combined standards of ANSI and BIFMA, it's put through a series of tests to determine how safe, functional and sustainable it may or may not be. These tests seem pretty mundane, but when you think of the thousands of repetitions a product component goes through, they make sense.
An ergonomic office chair, for example, will be evaluated on:
Base stability

Back pull

Seat drop

Swivel cycling

Tilt mechanism performance

Arm and back durability

Casters: durability, swivel, and rolling
Only furniture that holds up to these rigorous standards earns ANSI/BIFMA recognition.


What Do BIFMA Standards Mean to the End Customer?
Note there is no BIFMA certification -- the organization doesn't "certify" products. Some office furniture may be labeled as "meeting BIFMA requirements." A nice thought, but this is not the same as official recognition of compliance.
Those who value quality and safety know it's important to stick with officially compliant office furniture:


Top 5 Reasons to Order BIFMA-Compliant Products
There are many distinct advantages in purchasing BIFMA-compliant products, including:
Peace of mind in knowing the furniture has met rigorous safety standards

Promoting a work environment that is both functional and comfortable

Employees who work in safety-conscious environments are usually more productive

Fewer work-related injuries and workers' comp claims

Getting a durable product with a warranty 5 years or longer


The Risks Of Going Rogue
While it's not a mandate to have ANSI/BIFMA compliance it certainly provides a high level of confidence to any prospective customers.
Especially when it comes to purchasing ergonomic office chairs, companies that ignore these standards could be wasting money. By purchasing inferior, cheaper products, you're only saving money up-front.
Consider that you'll probably have to replace inferior equipment more often. Then consider the decreased ROI and more frequent comp claims. Seems like cheaper isn't better in this case, right?


An Easy Choice
Any good-hearted employer wants to create a safe working environment, but it's also natural that they want their purchase to last as long as possible. With compliant office equipment, you get both.
ANSI/BIFMA compliance is a no-brainer investment for any ergonomic equipment you buy for your office, university, or other workspace. To learn more about ergonomic office products, check out the gallery below: