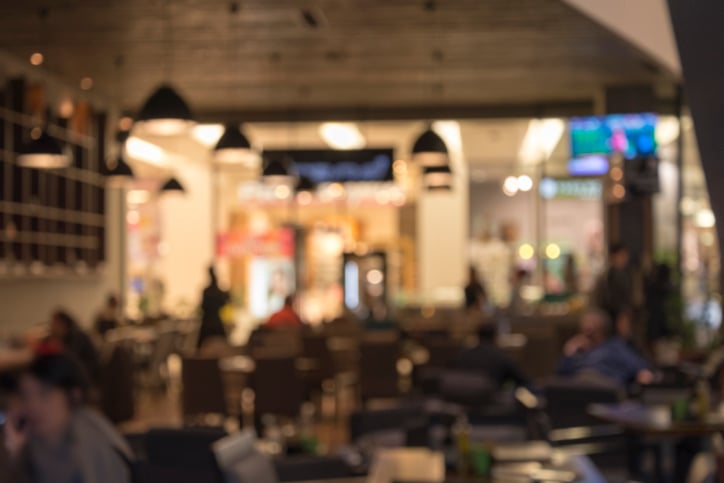 Our next stop on the trade show circuit this year takes us deep into the world of hospitality in a city synonymous with it.
We'll be heading to this year's Bar and Restaurant Expo at the end of this month in Las Vegas.


Overview: Bar and Restaurant Expo Las Vegas 2023
The Bar and Restaurant Expo 2023 is shaping up to be a must-attend event for those in the food and hospitality industry.
Scheduled from March 27-29, the expo is anticipating thousands of attendees. They'll be greeted by nearly 500 exhibitors and plenty of events or opportunities to learn & network.
The event's keynote address will be delivered by Jet Tila, a Food Network celebrity chef and restaurateur. His talk, "From Rags to Dishes: 5 Lessons in Leadership & Success," is slated for 11 a.m., March 28.
In addition to Tila, 115 speakers are scheduled to put on talks and special presentations during the three-day event. Highlighted topics include:
How to Build Bionic Managers, While Hiring More Effectively
Raise the Bar: Delivering the Best Guest Experience & How to Maintain
Creating Innovative Restaurant Concepts and Brands of the Future
FIASCO! How Do Good Event Ideas and Promotions Go Bad
Doing More with Less: Managing Supply Chain Shortages
& much more
What We're Looking Forward to at the Bar and Restaurant Expo 2023
While we won't have a booth set up at the expo, Jody Osgood, one of our regional sales managers, will be flying solo at the event.
In addition to the show floor and at Chef Tila's talk, you'll likely see Jody at the Kitchen Equipment Showcase.
Wherever you run into him, don't be afraid to say hello! One of his favorite topics to discuss with restaurant and bar owners is our Lift Gate Assistant. Bringing enhanced functionality to a bar or counter, the Lift Gate Assistant uses motion control technology to make lifting a flip-up section easier and safer. Our favorite feature of the Lift Gate?
It's customizable.
So whether your bar or counter's pass-through is a piece of finished wood or a stone, you and your staff will be able to move it by only lifting a finger.


We Can't Wait to See You at the Bar and Restaurant Expo 2023
The Bar and Restaurant Expo is one of our favorite events to attend. This year is no exception. We're excited to explore some of the latest trends in hospitality and rub elbows with industry leaders and fellow attendees.
Curious to See What a Lift Gate Assistant Can Do for You?
Try out our Lift Gate Assistant calculator: