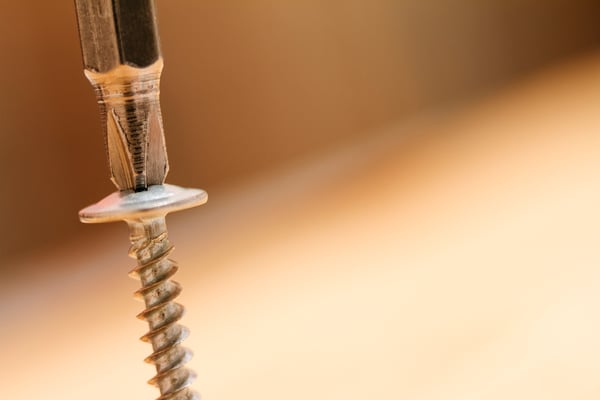 Incorporating kinematic motion, mechanical spring counterbalance, and spring assist technologies into product design is no small task. Engineers and designers need to pay special attention to factors like:
Weight requirements
Soft close / lid stay specifications
Type of material and finish
Cycle life
Plus, designers must determine which type of hinge to use and weigh (pun intended) the benefits of mechanical springs vs. gas springs.
Once all these parameters are outlined, the final question is how to install the hinges. With heavy-duty industrial hinges, the designer needs to work closely with the manufacturer to ensure the final product meshes with their production and installation capabilities.
Keep reading to learn how to make the process as smooth as possible!


Getting Started With Heavy-Duty Industrial Hinge Installation
Installation will be different for every application and project. Installing counterbalance hinges on a high-end grill might be different than incorporating a motion control hinge in a Murphy bed design.
When working with a single source custom hinge manufacturer, it is important that the customer clearly communicate their production capabilities and detail where in the manufacturing process the hinges will be assembled.
This enables the hinge manufacturer to provide pre-production guidance so the right equipment and space is available.
During the design phase, it can be helpful to have the manufacturer's engineers visit the customer's production facility with models of the final product. They can find exactly when the hinges will be added in their specific assembly process.
Once a prototype is developed, engineers might visit again to make sure the final hinge will be assembled correctly at the production plant.


Installing Vectis Heavy-Duty Industrial Hinges
In the end, the goal is to make motion control and counterbalance mechanism engineering accessible for the manufacturer and the user.
One key advancement for accessibility of heavy-duty hinge design is Vectis Technology. Using this application allows manufacturers to create standard or custom hinges, where the end user can easily lift over one hundred pounds using only a finger.
And installation for Vectis hinges is simple and intuitive!
Ten fasteners are required for installing each counterbalance. Depending on the substrate, the fastener size and required torque will vary.
Vectis counterbalances also arrive with step files to make them fit and work correctly. Step-by-step installation instructions for Vectis heavy duty industrial hinges include:
Step 1: Mount the body of the counterbalance to the main structure.
Step 2: Attach the lid to the counterbalance. Shims may be required under larger lids to position them for mounting.
Step 3: If shims were used, remove them, close the lid, and remove the shipping pins.
Step 4: Move the lid to check the counterbalance action and adjust if needed.


Final Heavy-Duty Industrial Hinge Installation Considerations
For many applications, counterbalances are built to be field adjustable. For a 50 pound lid, for example, a counterbalance might need to change in degrees of variance, within 10% of the lid weight.
Not all lids weigh the same, so this option is important for functionality. Manufacturers need the same lid feel coming off the assembly line time and time again.
Finding the right heavy-duty industrial hinges for your application can be a challenge, but with a motion control hinge design expert by your side, you can get your hinges produced and installed no problem.
To learn more about what goes into heavy-duty industrial hinge design and all the possible applications, check out our resource page!