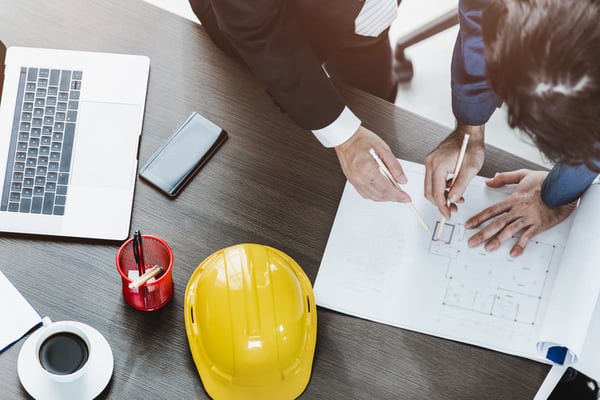 Industries over all the map -- hospitality furniture, outdoor and professional kitchen appliances, ergonomic office equipment, medical equipment, and more -- need motion control solutions. Sometimes, the path to their end result zigs and zags several times.
Whether you're looking to consolidate production of an existing product or improve the design of a new one, single-source manufacturing makes sense. This means working with one supplier from the beginning of the design process through final production.
Maybe you need a new, improved way of getting several steps done cost-effectively. Maybe you want the same hinge manufacturer testing your parts as you do designing them -- they'll understand the product better than a stranger, after all.
A vertically integrated custom hinge manufacturer can do that.


Benefits of Single-Source Manufacturing
Turnkey manufacturing solutions can handle some, or maybe even all of:
Manufacturing
Testing
Assembly
Packaging
Shipping
Occasionally a hinge solutions provider will even work with clients to provide design engineering for the initial concept at no charge, to quickly move a product down the path from idea to reality.
Note that not all industrial hinge manufacturers have an in-house design team. Don't assume that every "all-in-one manufacturer" has all of the capabilities listed above.
When customers work with a true single-source manufacturer, they receive:


1. VMI & Logistics
Control of supplies and logistics gets more complex as more vendors are brought into the process. A single-source provider offers the benefit of vendor-managed inventory, where everything is taken care of on behalf of the customer. You won't have to worry about buying excessive raw material, and you won't even have to cram it in your facility.
Overall, the manufacturing process moves efficiently because:
Information is shared quickly
Approvals and changes are communicated immediately
The entire team is on the same page


2. Slash Lead Times & Costs
All processes are performed in one location, so the entire quality control process happens under the same set of eyes. Screw-ups that make you go back to square one get you to market with less speed and greater expense. Why not avoid that?
With fewer trips to different facilities, you'll save on transportation costs and lead time. Another bonus: Everything arrives at the customer's plant in one piece -- no assembly required at your facility.


3. Deeper Understanding
With a long-term partner, you'll have no detail left behind.
With an intimate understanding of the project, it's much more likely that your design and production partner will produce a component built to your exact specifications. You'll rarely question why something was done a particular way, or whether there's a cheaper alternative, because you'll hash that out during design and testing.
Eventually, the best all-in-one manufacturers understand your design even better than you do.


4. Improved Communication
Communications and inventory management can be a nightmare with several suppliers involved. Customers may have to talk to multiple suppliers just to coordinate the arrival of a rivet order.
With a single-source, American-based hinge manufacturer, the client only needs to make one phone call to one source. There won't be any lapses between suppliers that add to your frustrations and quality concerns.


5. Other Unique Advantages
Maybe it's easiest to explain why single-source manufacturers rock with a quick example.
When a ceramic grill maker wanted to perfect the ultimate smoker, it turned to a single-source custom hinge manufacturer to design a counterbalance that was highly unique. It had to counterbalance a round, ceramic grill, with multiple parts inside.
A huge variety of tasks were involved in the project, which could have meant several vendors being involved. There was:
Motion control design
Cycle testing
Securing of plastic parts
Packing
Shipping
By going single-source, the grill company got everything it needed in terms of quality, speed, and convenience. Its single-source partner was even able to retrofit custom hinges on the older version of the smoker -- something that would have never happened with multiple sourcing.


What a Long-Term Relationship With a Custom Hinge Manufacturer Means
Ask a custom hinge manufacturer for more information on single-source manufacturing and its benefits. Many OEM customers aren't even aware of the full capabilities of their vendors. It never hurts to ask.
Building a long-term relationship gives you a partner that sees the same big picture as you do!.
(Editor's Note: This article was originally published in 2019, but was updated in November 2020.)