Keep this work from home ergonomics checklist in mind when transitioning into remote working:
Workspace mobility
Work/home distinction
Good posture and comfort
Ergonomic opportunities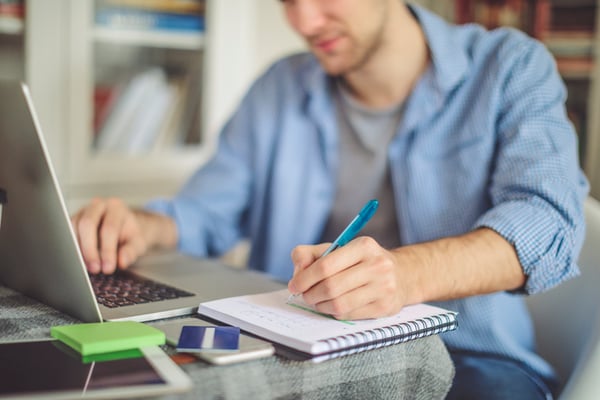 The COVID-19 scare has forced workers out of their comfort zones. Most office employees have been setting up to work from home -- many for the first time -- for the long haul.
With the growing remote work trend, it's more important than ever to assess the ergonomics of your home to ensure that you're getting the most out of your work-from-home experience.
Here's a work from home ergonomics checklist to get you started.


Work From Home Ergonomics Necessities
The home environment is often quite different from the office, so shifting from on-site to remote work might come with a few challenges. Difficult team communication, inability to focus, and lack of access to proper equipment can all make working remotely less than ideal, but don't let ergonomic home office design fall by the wayside.
Keep this work from home ergonomics checklist in mind when transitioning into a remote working environment.
Workspace mobility
Work/home distinction
Good posture and comfort
Ergonomic opportunities
Reaching your home office ergonomics goals means much more than just ergonomic home office furniture. Things like mental clarity, relaxation, and physical health play a big part too.


Workspace Mobility
Whether you're looking for peace and quiet to write some emails or you have to minimize noise to attend conference calls, having a dynamic workspace is necessary. The ability to move your workspace as needed will help you improve your output and reduce frustration.
If you set up your laptop and stake your claim at the kitchen counter, you might frequently be joined by the spouse and kids walking through for a snack or to do the dishes. Make sure your space is out of the way of high-traffic areas to reduce distractions.
That being said, being stuck in a closet or the attic isn't the best space either. Feeling too cramped or confined is not conducive to productivity.
Being able to shift spaces to accommodate your needs and preferences is important for maintaining your focus. At the same time, you shouldn't sacrifice ergonomics for mobility.


Work and Home Life Balance
When you pull out of the office parking lot, you can take a deep breath and know you're free for the rest of the day. But, when you're already at home, distinguishing where work ends and the rest of your life begins can be difficult.
Make sure that when you're done with the workday, you're able to put your equipment away. Pack away your laptop and put your notes in a drawer, out of sight. If the accessories of work are in your field of vision or your immediate "relaxation" space, the line between work and home becomes blurred and a stressor.
Frequently take breaks. Go for a walk, or run out to grab groceries on your lunch break just to leave the house. Do something that distinctly lets your mind know you're done with work, whether that's cooking dinner or working out.


Good Posture
Working from home might seem like a good opportunity to kick back on the couch and write up some emails, but maintaining a good posture helps to keep you focused and refreshed.
To reduce strain, make sure that wherever you're sitting doesn't have you hunched over a keyboard. Sit up straight and place your feet flat on the floor. Consider using a pillow to prop up your back.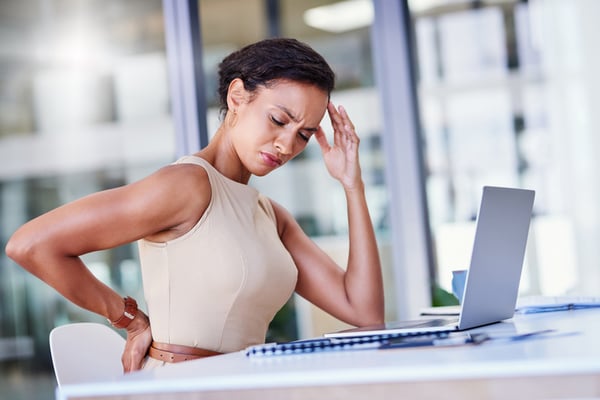 Part of maintaining good posture is making sure you stretch and move around to give your body time to adjust. Much like with keeping a good work/home balance, take a walk! Two birds with one stone.
Finding what makes you comfortable can greatly improve your workday. No one wants to sit on a hard wooden barstool for 8 hours. But, there is a delicate balance between comfort and good posture.
There are many ergonomic accessories you can use to help your posture and comfort which brings us to the final item on the checklist.


Ergonomic Accessories
At your workplace, you might have ergonomic office supplies to make your working experience more efficient. However, when you're at home, you might not have these tools.
If you're going to work remotely for a significant amount of time, you might want to invest in a few of the most important ergonomic home office furniture products to increase productivity, health, and comfort.


Keyboard Tray
A keyboard tray helps with wrist fatigue and is essential
for people who spend all or most of their work day at their computers. Positive and negative tilts are available to further help wrist orientation.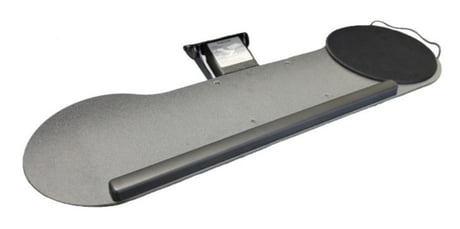 Monitor Arm
Sometimes a laptop screen or a regular standing monitor can't be positioned how you want it. Monitor arms allow you to adjust for proper viewing distance and heights relative to your keyboard and other working devices.
Is your spouse working from home too? Do you have kids who need to keep up with schoolwork online? Buying a product that fits all sizes makes your investment even more worthwhile.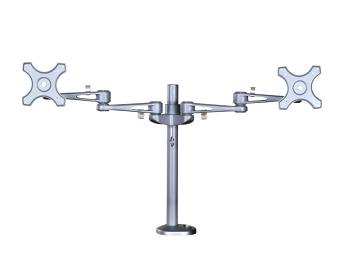 Sit-Stand Desk
Maybe sitting at a desk all day doesn't seem like an ideal situation. With a sit-stand desk, you can shift between sitting and standing with ease.
Some adjustable-height desks let you save settings, so multiple users can quickly access their preferred desk height.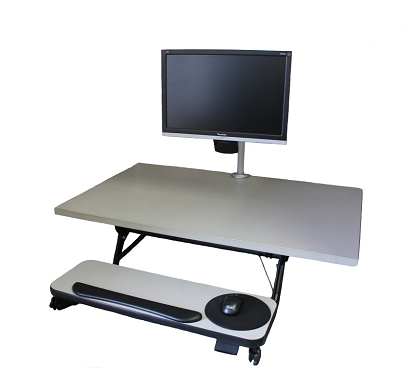 CPU Trolley
You might be moving about the house quite frequently to find a space to work, and if you don't have a laptop, lugging your PC computer around is going to be a pain. This simple CPU trolley makes it easy to move your computer to the nearest outlet or to tuck it away out of sight.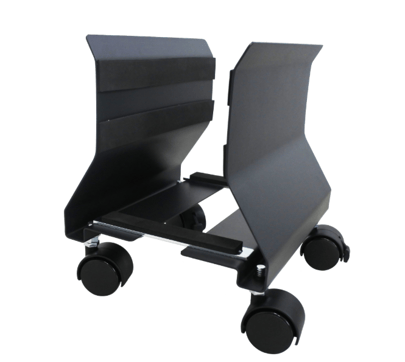 Adjustable Chair
Moving from workspace to workspace brings the challenge of finding a chair that's the right height. Adjustable chairs allow you to have the proper height no matter if you're at your desk or the kitchen table. This is key to maintaining good posture.


The Work From Home Experience Redefined
Once you've gone through your home office ergonomics checklist, you can make your remote working experience more comfortable and productive!
For more information about ergonomic home office design and other ergonomic topics, be sure to check out Weber Knapp's website. We just redesigned our website to make it easier to find educational resources and information about ergonomic office products.
Editor's note: This post was originally published in March 2020 and has since been updated.