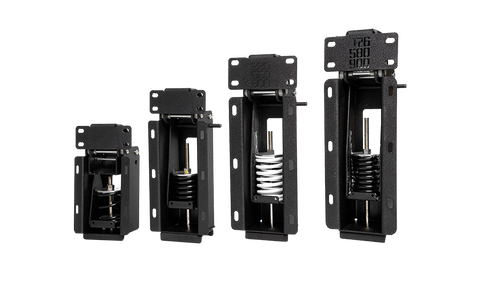 JAMESTOWN, NY – In 2016 Weber Knapp, a leading manufacturer of motion control solutions, introduced the next generation of counterbalance, springloaded hinges.

Vectis Technology for Counterbalance Hinges
Vectis™ and Vectis™ Custom combine assisted lifting forces, positional stability, and controlled opening and closing within an integrated hinge system. Vectis can be designed and purchased in low volumes without the costly expense of tooling or engineering time.

As a first for the market, Weber Knapp has also developed the Vectis™ Design Your Own (DYO) custom application that allows manufacturers to create unique lift, lid and load requirements making products more reliable and user friendly.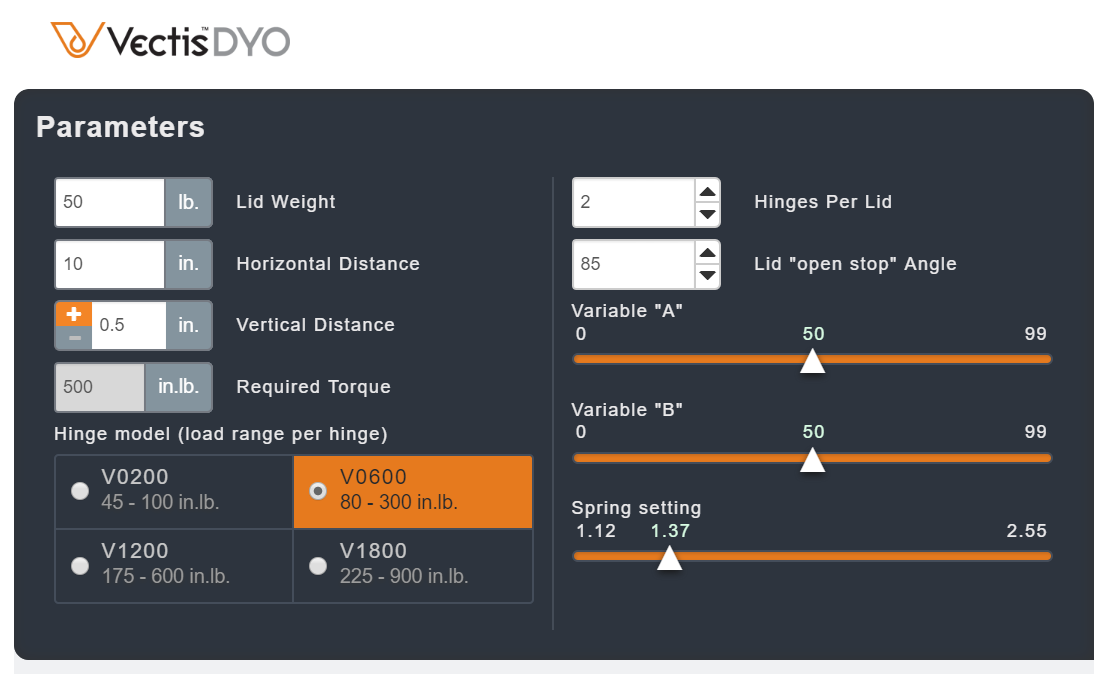 "New products and innovation are the corner stone of our long, successful history," said Weber Knapp President and Chief Executive Officer Rex McCray. "The market has driven the need for this type of solution. Vectis has been specifically conceptualized and designed to meet the evolving needs our customers are challenged with every day. It's a versatile, ruggedly-constructed product with countless applications across a vast range of industries."


Vectis is ideal for lids, hatches, safety covers and many other applications counteracting the force of gravity. Since the tooling and engineering is common across the product line, the four standard Vectis (V200, V600, V1200, V1800) counterbalance hinges can cost-effectively address a wide range of force outputs while taking advantage of computer numerically controlled (CNC) capabilities to provide custom counterbalance characteristics.

Starting with our Vectis models, product designers can build a customized hinge system without the prohibitive start-up costs. The baseline counterbalance hinges have been tested to 100,000 cycles and are designed for indoor, environmentally-controlled applications.

Vectis Custom addresses applications that are outside of the standard torque or mounting parameters. Addressing specific design challenges or incorporating additional features, each Vectis Custom hinge is a totally unique design. As a result, the related engineering and tooling costs are typically offset by larger production quantities.


"Weber Knapp has successfully designed and manufactured counterbalance hinge supports for more than five decades. As an alternative to gas cylinders, Vectis and Vectis Custom counterbalance devices provide a precise feel and high-cycle life without the inherent susceptibility of gas cylinder failure over time," said McCray. "No other company offers this exclusive option."


About Weber Knapp
Since 1909, Weber Knapp has provided a wide range of custom components and subassemblies to a diverse group of original equipment manufacturers in industries ranging from home entertainment, home furnishings, appliances and medical industries. Starting in the early 1960s,
Weber Knapp has developed an ever broadening range of unique springloaded counterbalance hinges used in hundreds of products from toy boxes to operating room lights. Currently, over 100 Weber Knapp professionals are focused on the common goal of successfully integrating performance and engineering expertise to solve any product development and manufacturing challenges.

Vectis products are manufactured in the USA.
Contact us today to learn more or ask our engineers any questions you may have about how Vectis can help you.