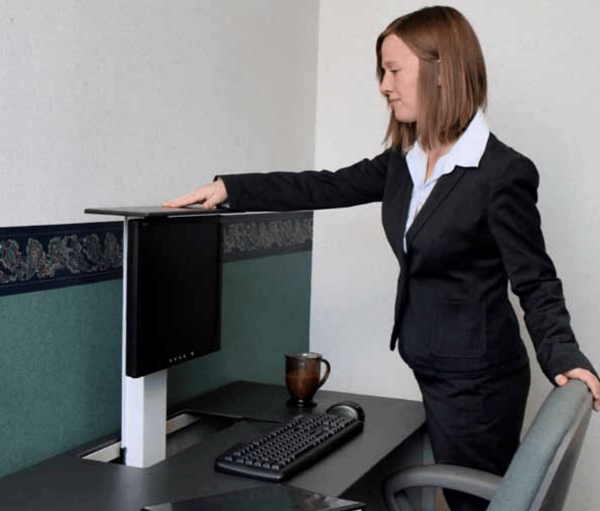 So you've read up on the benefits of ergonomic office products. You've heard rave reviews about the top ergonomic office chairs, ergonomic computer solutions (i.e. advanced keyboard mechanisms and adjustable monitor arms), and desktop components for training desks.
Now, where to purchase ergonomics office furniture in your region? Depending on your needs,
you may need help seeking out a suitable dealer or distributor
. If so, relax and keep reading!



Who Should Know Where to Purchase Ergonomics Office Furniture?
Many people are making it a goal to improve mood, energy, and health with better ergonomics.
Larger entities are best off finding their ergonomic furniture and accessories through a qualified dealer or distributor. These include:
Offices
Universities
Banks


Finding an Outstanding Ergonomic Furniture Supplier
You should also make sure your supplier can meet your volume and delivery requirements, especially if you have a tight window to get things done. Dealers typically don't carry much stock on-site, but most manufacturers can ship directly to the dealer or the end user and will have all the stock you need.
These attributes are important, but far from enough. Other qualities buyers should look for in an ergonomics office furniture supplier include:
Knowledge
Responsiveness
Quality
Cost Efficiency


Knowledge
Work with a dealer or distributor who makes an effort to understand your specific ergonomic office furniture needs. It's easy to know the facts about a specific piece of furniture, but can the supplier put that knowledge to the test?
Is a certain keyboard tray better for your workers based on the time they spend at their desks? Will a certain monitor arm withstand more movements than another? This kind of information will make all the difference when it comes to designing your ergonomic workplace.


Responsiveness
Nothing's more annoying than asking a pressing question to a supplier and not hearing back for two weeks. But if you're working with clients who have tight deadlines, an unresponsive supplier can be more than annoying, it could cripple a business.
This one's a tough quality to scout beforehand -- you may have to ask peers or even check online reviews.


Quality
Understand which manufacturers your seller represents. Are they selling stuff that you could buy at IKEA or is it top-of-the-line? You want products that are made with the best materials, will last a long time and meet ANSI/BIFMA standards for ergonomic safety.
Look for a company that is a leader in ergonomic office solutions.


Cost
Don't get lazy and follow the cheapest-is-best strategy when it comes to worker comfort. Balance cost-effectiveness against the benefits of keeping productive workers at their stations longer. That's why you're investing in ergonomic office solutions in the first place.


Where to Look For an Ergonomics Office Furniture Supplier
Like most things nowadays, you can jump on Google to search for dealers near you. You can also start by hunting for specific ergonomic furniture product lines you want to buy and then from there find a dealer or distributor who offers those products.
Some of us still like to see the real thing before handing over thousands of dollars. If you (or your boss) need to test potential solutions, you'll probably want to go to a local dealer and work directly with their representatives.
If you have a clear idea of what you need, you can work directly with a distributor or online supplier to obtain your products.


Oh No! Preventing Buyer's Remorse
Sometimes buyers regret that they spent so much on ergonomic office equipment. Sometimes they're mad that they bought the best ergonomic products out there, but nobody in the office used them for more than a week.
The best way to prevent post-purchase remorse is to do your homework up-front.
What ages and body types do you have at your office or building? What are your employees' work habits?
Know your requirements, find a reputable dealer that offers good furniture, and determine a realistic budget. If you follow the steps above, your end users will experience the benefits of a "smart" purchase for years to come.
To learn more about ergonomic office furniture, take a look at our new ergonomics resource page!
(Editor's Note: This blog post was published in 2019 and was updated in July 2022.)