At first glance, you might suspect that the only place you're going to see a Vectis™ Counterbalance is in an industrial setting, perhaps mounted on an enormous machine shield, or maybe some type of oversize industrial tank lid.

Weber Knapp counterbalance hinges open a whole new world of potential applications, some in places you might not expect. Counterbalances are used in a variety of industries, including:
Want to learn more about these ordinary -- and extraordinary -- applications for counterbalances?
Counterbalance Hinges for Outdoor & Professional Kitchen
We've all seen barbecue grills, and chances are, you've cooked on them, too. Have you ever thought about what would make your grilling experience better (besides a cold beer)?
What about a grill lid that doesn't slam shut and requires very little effort to open? Weber Knapp has just the solution.
Motion control hinges are great for grills and BBQ smokers because they can hold a position with ease, letting you use both hands for the important stuff, like flipping burgers.
That's not the only way motion control improves the kitchen scene, however. It can also be applied to:
Refrigerator/freezer hinges
Oven hinges
Countertop pass-throughs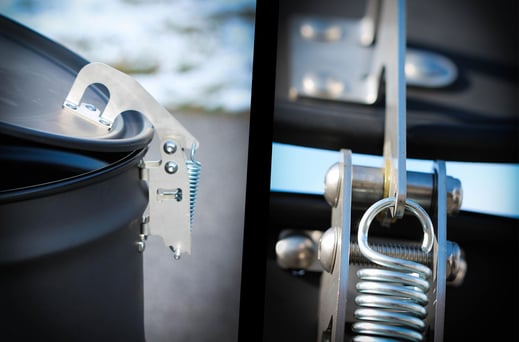 Do you love finding new ways to improve outdoor and professional cooking equipment? Consider motion control.


Counterbalance Hinges for Hospitality Applications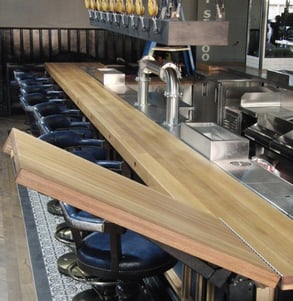 Hotels and restaurants are always innovating and redesigning their setups, and many of them are incorporating counterbalance hinges for a unique user experience.
But you wouldn't just install a counterbalance hinge on a wall for the fun of it -- so what are the practical applications of these hinges?
Monitor mounting systems
Space-saving furniture
Want to learn more about how counterbalance hinges improve the hospitality industry? Check out our new Hospitality resource page.


Motion Control Engineering for Office Ergonomics
The 1970s saw the office equipment industry take off, and customers required a wide variety of custom-designed counterbalance hinge systems. Most of these patented hinges were used on photocopiers. Companies like Xerox sought out Weber Knapp to design a solution for controlling the lid motion of their photocopiers.
The 1980s and 1990s brought new opportunities for motion control in the office:
Check-sorting equipment
Computer printers
Overhead projectors
Then came ergonomic equipment.
Motion control engineering already greatly improved the office environment, but now, it could be applied to improve individual worker experiences. Today, motion control hinges improve the user experience for equipment like:
Height-adjustable counterbalanced desks
Your One-Stop Shop for Motion Control Engineering
As you can see, you've probably already encountered a Weber Knapp counterbalance hinge before. And this blog post is only a primer for all the possibilities of motion control and counterbalance technology.
Want to learn more about real-world applications for custom counterbalance hinges? Check out our case studies below:
Editor's Note: This post was originally published in 2016, and was updated in June 2022.