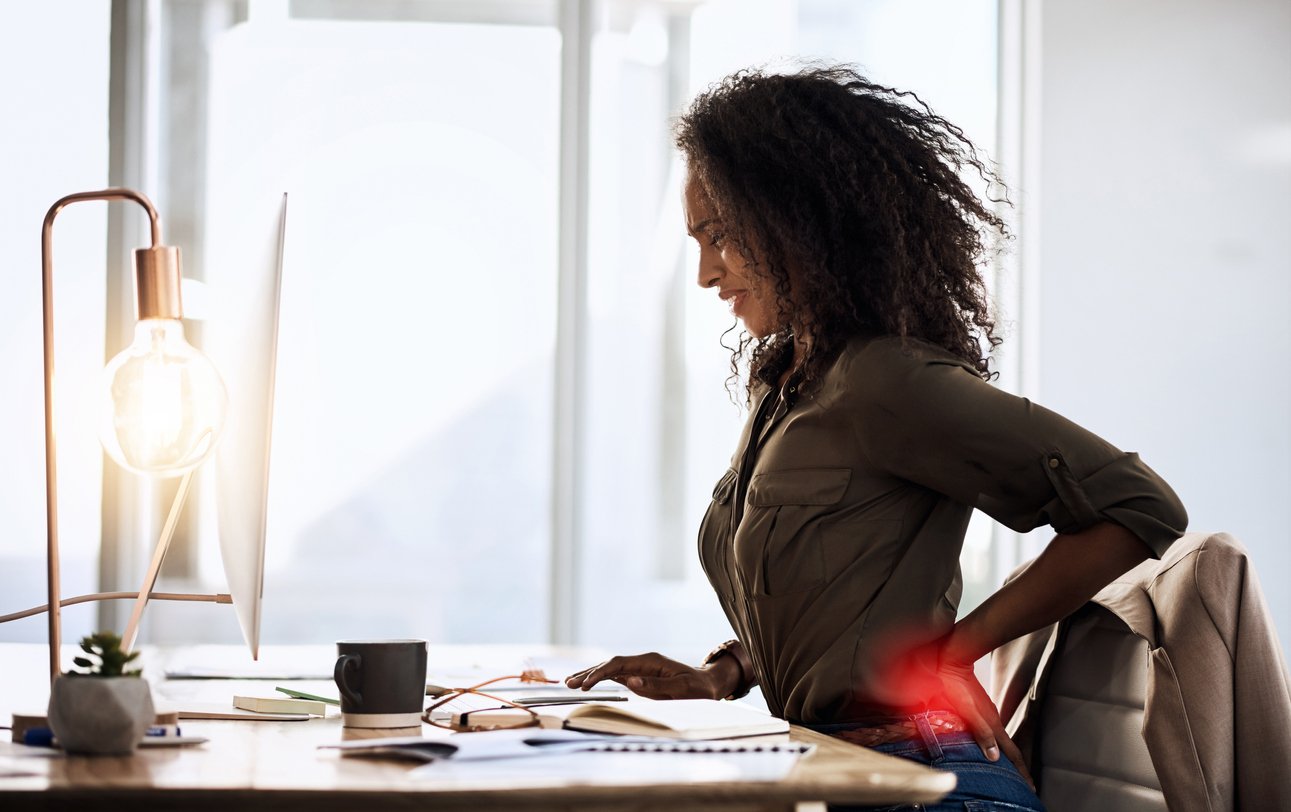 Ergonomics is the practice of creating a comfortable and safe working environment. But it's more than just going on Amazon and searching for "ergonomic products." You have to make sure the products you're buying are actually going to improve your workplace's ergonomics.
But how do you avoid imposter products? Here are some tips for figuring out which products have bad ergonomic design.
First Order of Business: Good Ergonomic Product Designs
There is no one-size-fits-all definition for a good ergonomic product design. Ergonomics vary depending on the user, but the best ergonomic designs come from careful evaluation of users' needs and expectations in every possible situation.
Ergonomics involves the creation and design of products in their most effective and durable forms. A good ergonomic product is high-quality, adjustable, and intuitive.
Bad Ergonomic Designs
Even the most well-intended ergonomic products might have some pitfalls that can impact employee health and performance. When buying ergonomic accessories, make sure you're purchasing from a reputable supplier or manufacturer, and ask the following questions:
Here are some examples of how bad ergonomic design can negatively affect a product.
A

djustable Desks
Sit-stand desks are gaining popularity for both commercial and home offices alike. But, choosing the right height-adjustable desk comes down to a few characteristics.
The desk must accept third-party keyboard trays/monitor arms
Adjustable heights, for both short and tall users
Easy raising or lowering -- you don't want to strain yourself to move your desk
There are a lot of sit-stand desk options out there, but we advise against the units that go on top of a regular desk to "convert" it to a sit-stand desk. Those products consume a lot of space, and users will be bending to get around the big thing in the middle of their desk.
Monitor Arms
The most important feature of a monitor arm is articulation. Some monitor arms are just poles that attach to your desk and don't have any moving parts. Without articulation, it's very difficult to adjust the monitor to the right position for comfort.
Articulation is also particularly important if multiple people are using the same monitor. It allows them to adjust the screen to better suit their height and comfort preference.
Ergonomic Chairs
One of the biggest pitfalls of desk chairs -- even if they claim to be ergonomic -- is a lack of lumbar support. For people that spend all day at a desk, proper back and neck support is critical for minimizing strain and the inevitable worker's comp claims that come with it.
Chairs that have adjustable heights, tilting backs, and movable arms are better than those without. During the course of the workday, a user can switch between different chair positions to remain comfortable.
Computer Carts on Wheels
Computer carts on wheels, often called COWs, are meant to be flexible. They help employees in the hospital and education industries take their workspace with them. Without adjustable features, the COW loses a lot of value.
For example, some COWs are made without adjustable keyboard trays, settling instead for a regular slot for keyboards. An effective COW needs tilt and height adjustment features so many different users can type comfortably.
The adjustment features also must be quick and easy; you don't want to have to get on your knees to adjust it.
Home Workstations
The principles that apply to the other products also apply to any home workstation accessories. While it's more likely that a home workstation will only have one user, it's still important that consumer-grade monitor arms, desk chairs, keyboard trays, and sit-stand desks have intuitive, simple adjustment options.
How Do Bad Ergonomic Choices Affect Productivity in the Workplace?
The purchases you make will impact the productivity and health of your workplace, whether that's a traditional office space, hospital, library, or retail store.Failure to use the best ergonomic office products can result in:
Increased worker health claims/workplace accidents
Decreased productivity
Low morale
The health and comfort of your employees should be your first priority -- they're mutually beneficial concepts. Without proper ergonomic accessories, office workers are at risk for a slew of problems, including muscular-skeletal injuries, joint pain, varicose vein formation, and carpal tunnel syndrome.
Avoid Bad Ergonomic Design Like the Plague!
Before purchasing any ergonomic furniture or accessories, do your homework. Check that the materials are high-quality, that the product meets ANSI/BIFMA standards, and most importantly, that the product is adjustable.
And ask your employees what they think will improve their workspace. After all, they're on the front lines!
To learn more about what kinds of ergonomic accessories are available for more efficient and safe workspaces, check out our guide!